Inspection Services
A2Z Property Services' Menu
Home Inspections for Florida's Broward and Palm Beach Counties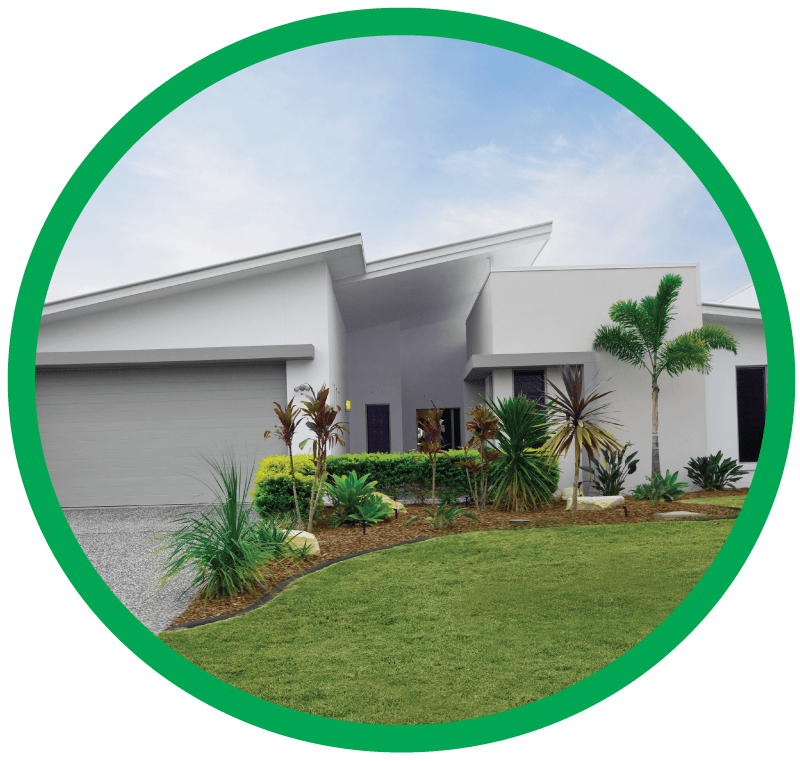 Our Residential Inspection Services
A2Z Property Services FL has developed a menu of home inspection services to suit the needs of every buyer in Palm Beach and Broward Counties.
We're your one-stop resource because we inspect everything from A to Z!
Buyer's Home Inspection
Our experienced and licensed home inspector has been performing our Buyer's Home Inspection service since 2010. During this inspection, we'll carefully examine every component and system in the home that can be accessed safely.
Your inspection will include:
Roof System (including gutters, downspouts, and roof penetrations)
Structural Components
Exterior (doors, windows, cladding)
Driveways & Walkways
Attached Garage
Property Draining
Decks and Balcony
Interior (doors, windows, floors, walls, ceilings, stairs)
Attic, Ventilation & Insulation
Electrical System
Plumbing System
Additional Inspection Services
11-Month Builder's Warranty
Most newly constructed homes have some minor defects, but it's common for owners not to notice them right away. Unfortunately, the builder's warranty ends after 12 months, and this leaves a lot of owners financially responsible for construction related problems they find after the warranty expires.
To avoid this, schedule an 11-Month/Builder's Warranty with our professional inspector. This service will help you protect your investment and save your pocketbook from unnecessary expenses.
4-Point Inspection
If you're interested in buying an older home, the odds are high that your insurer is going to require a 4-Point Inspection. Unlike the Buyer's Home Inspection service, this inspection only checks the four most vital components of the house. Therefore, it does not serve as a replacement for a full inspection.
Areas inspected include:
Roof

Plumbing

Electrical

HVAC
Re-inspections
Unless you found absolutely nothing wrong during the first home inspection, it's wise to book a Re-Inspection before finalizing your purchase. This inspection service will verify whether or not everything listed on your home repair addendum was properly repaired or replaced, according to your agreement with the seller.
If you opt not to get a Re-Inspection, you could end up financially responsible for issues that should have already been addressed. 
Wind Mitigation Inspection
Florida is no stranger to hurricanes and tropical storms. As such, insurance companies often provide discounts for homeowners who have wind mitigation tactics in place.
The purpose of this service is to identify and report on any existing wind mitigation tools, along with letting you know how to better fortify your wind mitigation efforts.
WDO/Termite Inspection
Did you know that most people don't see any signs of a termite infestation until after the colony becomes huge enough to cause major damage? As a result, buyers could easily end up inheriting someone else's termite problem.
To save yourself the money and headaches associated with a wood-destroying insect infestation, we highly recommend having the property professionally inspected for termites.
Roof Certifications
A Roof Certification inspection goes much further than the roof portion of a home inspection. In some cases, sellers will get a Roof Certification done to help improve their odds of a quick sale.
In other cases, buyers will book this service to ensure they know the true condition of the roof. Either way, these inspections come with the disclosure of the roof's remaining life expectancy, along with details about any current problems.
Septic Tank Inspection
Septic systems should be inspected once per year, but the reality is that many homeowners don't do this. Therefore, it's prudent for buyers to get the septic tank inspected before they agree to purchase a new property.
Our professional inspector will check many aspects of the septic tank, including the sludge level, whether any sewage is leaking into the yard, and if the system is the proper size for the home.
Camera Scope of Piping
There is an extensive piping system beneath your home. The only non-destructive way to find and identify any blockages is by running a camera scope through the piping. Without a Camera Scope, a contractor would have to dig up your yard and break into the piping to find and repair any issues.
A Camera Scope saves a lot of time, hassle, and money, and it also helps set your mind at ease by showing you the true condition of the home's piping system. 
Schedule your inspection
Ron Williams is a licensed insurance adjuster in Florida, Texas, and Louisiana.
MC, VISA, AMEX CARDS and E- Check with 3.5% for cards and 2.5% for E-Check
address
1199 S. Federal Hwy.
#188
Boca Raton, FL 33432